Services
Looking for the right accounting and business advice?
We'll tailor service and solutions to your business needs.
Business Services
Starting a business? Looking to grow, or planning to sell?
Let us help your business achieve maximum success.
Maintenance of accounts and records;
Accounting and support for your bookkeeper (MYOB, Xero, QuickBooks), CFO or internal accountant;
Budgeting and cash flow projections;
Breakeven analysis and profit target analysis;
Estate planning.
Accounting & Taxation Services
Keeping up with the changes and complexity of the Australian taxation system can pose a challenge to any business.
We understand how important it is to keep updated with the latest legislative developments to ensure you make the most of all available opportunities for your business, including maximised tax benefits.
Tax planning and advice;
Fringe Benefits Tax (FBT);
Goods and services tax & activity statements;
Capital Gains Tax (CGT);
Salary sacrificing.
Superannuation
In recent years, growth in the superannuation sector has been phenomenal. Retirement assets are increasingly becoming a substantial proportion of wealth and many people decide to establish a Self-Managed Superannuation Fund to gain greater control over their investment decisions.
Icon have established a specialised and independent Superannuation team offering expertise in the following areas:
Self-Managed Superannuation Fund ('SMSF') financial statements preparation;
Preparation of Annual tax returns;
Audit of SMSF's;
CGT small business retirement concessions;
SMSF borrowing;
Trustee assistance;
Assistance with establishing a SMSF.
Corporate Services and Structuring
In any industry, corporate compliance encompasses a significant and diverse range of responsibilities and obligations, from board of director attendances to share registry management and annual reporting requirements.
At Icon, we understand that administrative and secretarial duties to provide and maintain such information can take up critical time better spent on the running of your business. Our firm offers a wide variety of cost-effective corporate secretarial solutions to our clients, including:
Business structuring, including the formation of:

Companies
Trusts
Partnerships
Self-Managed Superannuation Funds

Business Name registrations and renewals
Assistance with Constitution and/or Trust Deed amendments
Tax Office registrations and applications including:

Australian Business Number (ABN)
Tax File Number (TFN)
Goods & Services Tax (GST)
Pay As You Go Withholding (PAYGW)

Attending to statutory requirements issued by the Australian Securities & Investments Commission (ASIC), such as:

Annual Company Statements
Maintenance of Company Registers such as director appointments/resignations, member registers and address changes
Filing statutory compliance documents
Preparation of Resolutions and/or Directors Minutes
Provision of Registered Office
Provision of Registered Agent services for Australian companies

Company de-registrations and vesting trusts.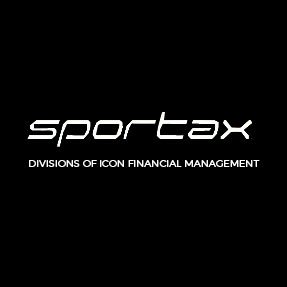 Taxation for sports persons and special professionals
The Australian Tax Office has recognised that significant fluctuations can occur during the career of a professional sportsperson or a special professional such as an Author, Artist, Musician, Inventor, Performing Artist or a Production Associate.
To lessen the impact of these fluctuations, the ATO has allowed special tax provisions to apply which, in effect, will smooth the rate of tax applied.
Our experience is that almost all of our new 'special professional' clients have not had their prior year tax returns prepared in accordance with the provisions of the Income Tax Act and therefore have not taken advantage of the 'Averaging for special professionals' and therefore, in most cases, have missed out on thousands of dollars of tax refunds.
Sportax, a division of Icon Financial Management, offer a free tax review service – The Icon Promise:
"Let us review your prior year income tax returns and if we find that the prior year returns have been prepared accurately, then we will give all of the information back to you and the costs will be borne by us."
However…If we find that the prior year returns were not originally prepared accurately, then you may be entitled to an additional tax refund of previously overpaid tax (and interest on that sum!). In that case we will amend the prior year tax returns lodged and charge a normal professional fee.